Victor D'Amico was a pioneer of modern art education and the founding director of Education at the Museum of Modern Art, New York. His philosophy was based on the fundamental faith in the creative potential of every man, woman, and child. He believed "that the arts are a humanizing force and that their major function is to vitalize living."
EDUCATION
Born in New York City on May 19th, 1904, one of eleven children born to Italian immigrants Concetta Paula (Jennie) Vitale and Domenico Emilio
D'Amico, Victor studied Fine Arts, Illustration and Costume Design at Cooper Union (1920-22) followed by studies in Art Education at Pratt Institute (1924-26). He also studied and worked with theatrical and industrial designer Norman Bel Geddes (1928-29). He went on to receive a B.S. and M.A. in Fine Arts and Art Education from Teachers College, Columbia University (1926-30), where he would subsequently teach. While teaching at Teachers College in the late 1930s, Victor met Mabel Birckhead, a promising student and artist-teacher. They married in 1945 and shared their time between New York City and the modernist beach house they designed and built at Lazy Point in Amagansett beginning in 1940.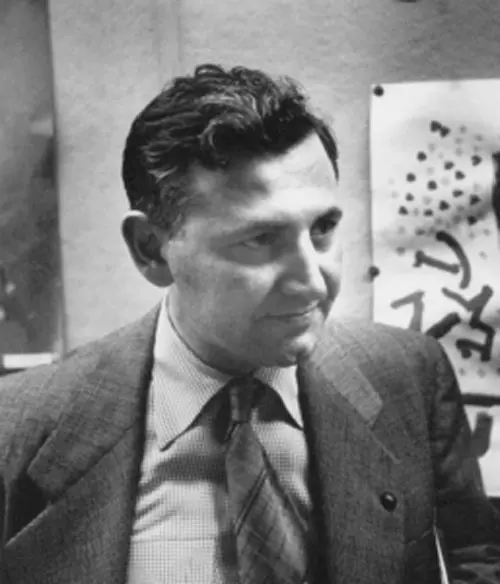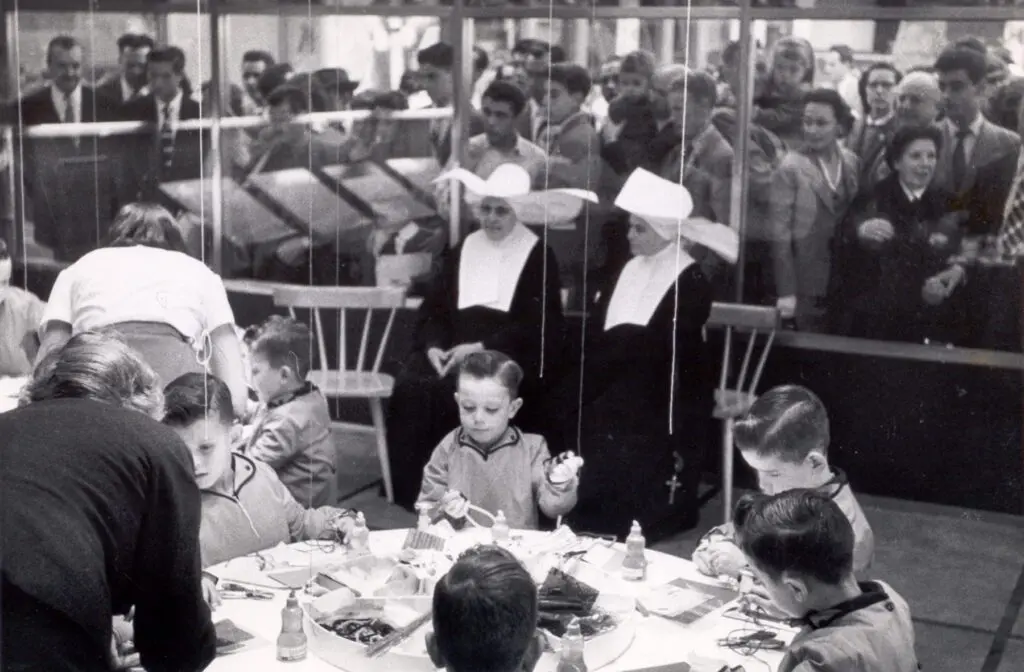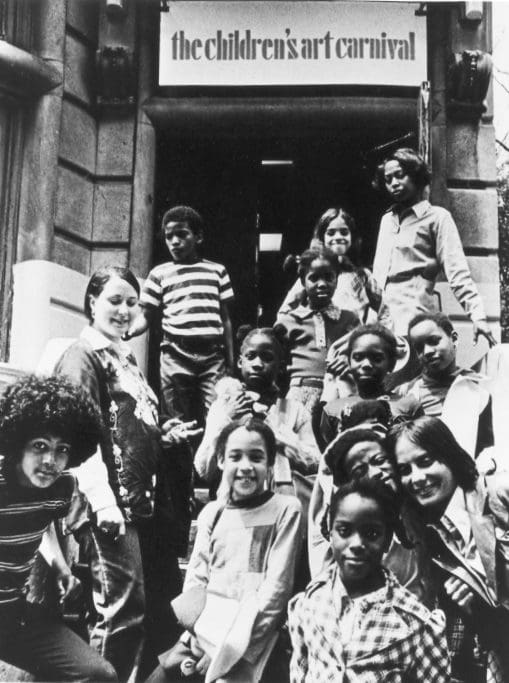 PROGRAMS & TEACHING
Victor became head of the Art Department of the Fieldston Schools in 1926, a post he held until 1948. In 1937 he began working part-time to develop an education program at the Museum of Modern Art. By 1948, the program became the Education Department and he the full-time Director until 1969. His innovative methods in art education found their greatest expression during his tenure at MoMA and, subsequently, through The Art Barge, which he founded in 1960.
Victor's achievements spanned nearly six decades of innovative, hands-on art classes for children, adults, families, and teachers. They included notable programs, such as the Young People's Gallery at MoMA, an "educational experiment" begun in 1937 with the intent of making the museum's collection more accessible to New York public and private schools. It gave secondary school students a hands-on experience curating and producing art exhibitions. Another program was The Children's Art Carnival, presented at MoMA for twenty years beginning in 1942, traveling to International Trade Fairs in Milan and Barcelona in 1957 and to the Brussels World Fair the following year. The Carnival was presented to Indira Gandhi by First Lady Jacqueline Kennedy in 1962 as a gift on behalf of MoMA's International Council and the Asia Society for the National Children's Museum in New Delhi, and it subsequently toured the country. In India, Victor opened the Carnival and personally trained the teachers in the methods of art education. In 1969, with Victor as Consulting Director, MoMA sponsored the incorporation of the Children's Art Carnival at The Harlem School of Arts where it was free to Harlem residents in Head Start programs, day care centers, public schools and numerous neighborhood organizations.
Other early innovations included The War Veterans' Art Center, an idea conceived by Mrs. John D. Rockefeller, Jr. to help WWII veterans adjust to civilian life. It was developed and run by the museum's Department of Education under Victor's leadership from 1944 to 1948, at which time it became the People's Art Center, offering classes to adults from all walks of life.  With the museum's support Victor also founded the National Committee on Art Education in 1942,"which could study art education at its highest level... that would be concerned with the philosophy of teaching, free from personal ambition and vested interests...". It was turned over to the International Society for Education through Art in 1957."Through the Enchanted Gate" was another important advance led by Victor: a television series co-produced by the museum and WNBC-WNBT. The programs were televised to a national audience in 1952 and 1953, an experiment in teaching art to parents and children at home.
Having organized MoMA-sponsored art classes on Eastern Long Island since 1955, Victor proposed a permanent location for a summer program and in 1960 founded an art school on a former World War II Navy barge that he beached on the south shore of Napeague Harbor in Amagansett. The Institute of Modern Art became independent from MoMA in 1973, renamed the Napeague Institute of Art, and in 1981 it became the Victor D'Amico Institute of Art in honor of its founder. Victor continued to teach there after his retirement from the museum in 1969 through 1982.
One of Victor's last projects at MoMA was the Children's Art Caravan, proposed in 1969 as an effort to expand the reach of the Children's Art Carnival. The Caravan consisted of two trailers designed as mobile art stations for children and teachers whose schools lacked art programs or proper facilities. Despite initial support from the John D. Rockefeller 3rd Fund, the Caravan was ultimately never realized due to lack of funding.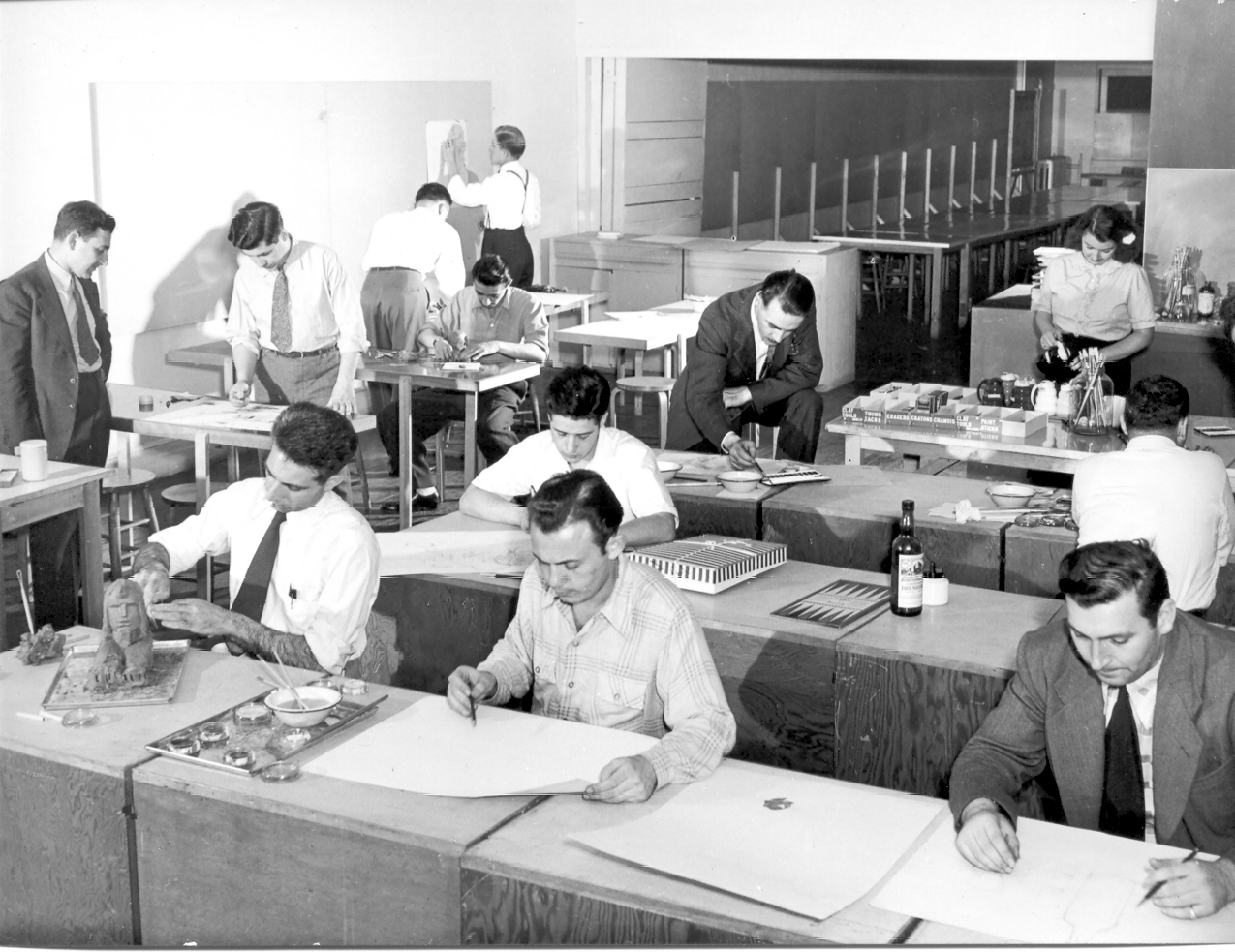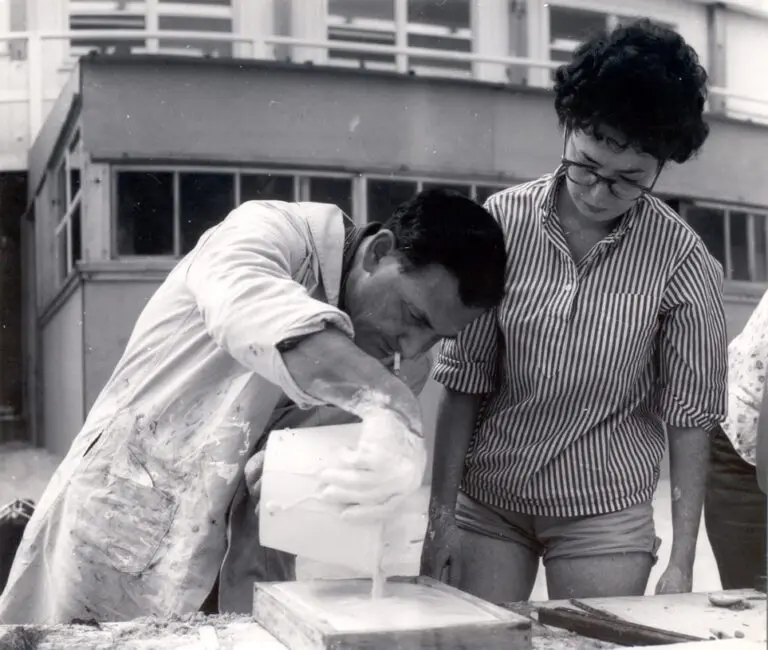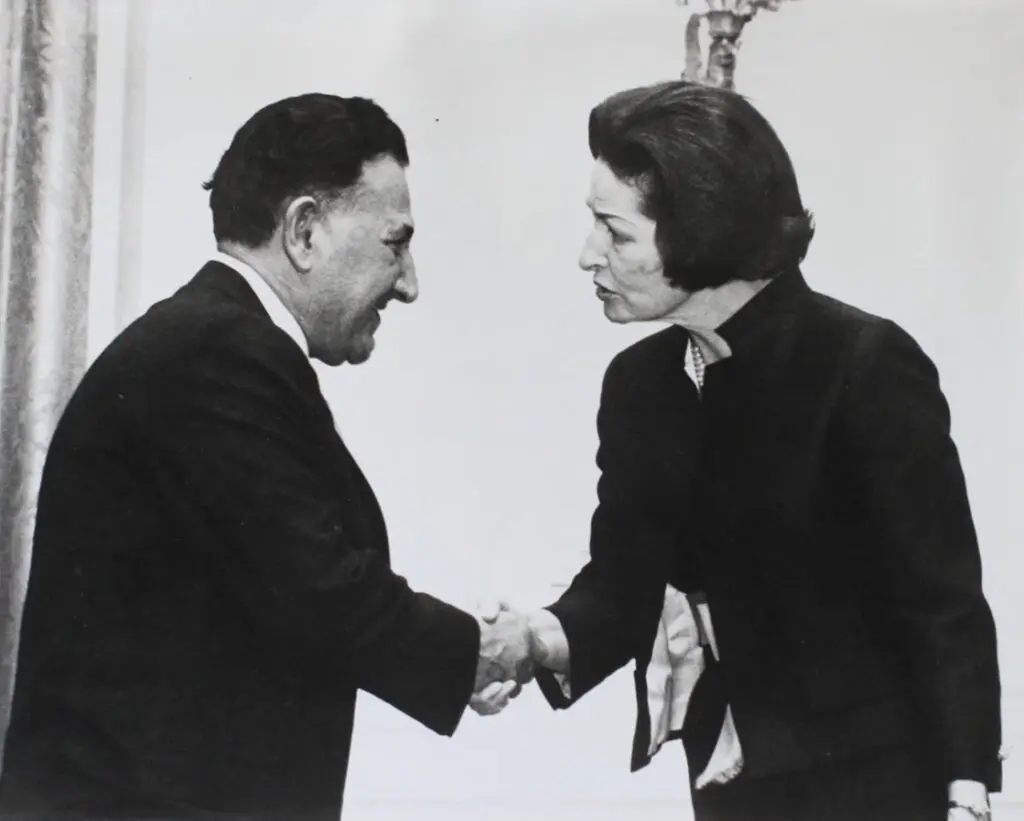 PHILOSOPHY
Throughout his career as an educator, Victor D'Amico emphatically discouraged imitation and supported individual expression. He valued the experience and process of making art over the resulting product. Modern art was central to his teaching philosophy as he believed it was intrinsically linked to lived experience. Through art making, the student would be introduced to the formal elements of art (color, line, shape) that are found in everyday objects. The"motivational toys"he developed to teach children and subsequent"motivations"employed to teach adults were seminal features of his practice.
PUBLICATIONS
Victor is most widely known for the publications"Creative Teaching in Art","Art of the Young Child","Experiments in Creative Art Teaching", and"Art for the Family". He authored many research papers, published in various journals, and lectured widely in the US and abroad. D'Amico combined his museum work with university and college teaching at Teachers College, Columbia University (1932, 1934-42), Black Mountain College (1944), New York University (1965-72), and Southampton College (1969).
RECOGNITION
Among the recognitions he received during his lifetime are an Honorary Doctorate of Fine Arts from the Philadelphia Museum College of Art in 1964, a National Gallery of Art Medal for Distinguished Service to Education in Art, a recognition presented to him in 1966 by Lady Bird Johnson, and a Citation of Merit from the Board of Education, City of New York, in 1979. Victor presented with a National Gallery of Art Medal by Lady Bird Johnson in a ceremony at the White House in 1966.
IMPACT
Victor's creative ideas and teaching practices had broad ramifications. A number of individuals at all levels of involvement in the arts have attributed his influence: from William Rubin, former Curator of Painting and Sculpture at MoMA, and Diane Arbus, who studied with D'Amico at Fieldstone; to Miriam Schapiro, who was among his students at MoMA; to countless individuals of all ages and backgrounds exposed through the years to the "D'Amico experience"at The Art Barge. Victor D'Amico expressed that,"creating with the mind, spirit and hand makes for a more profound understanding of the world". His humanist approach, unconventional methods, and innovative applications are essential contributions to art education, often taken for granted as common practice, but of equal if not greater consequence and value today.
Victor D'Amico died in Southampton, New York, in 1987.