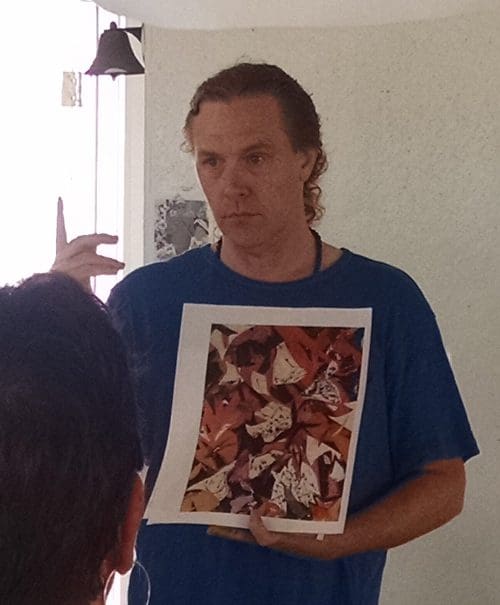 Jim Bergesen
Jim Bergesen is a photographer and painter who embraces the possibilities rendered by digital technologies to create an area of synthesis between mediums, in which the representational is abstracted and abstraction made to represent. By re-focusing and re-framing images – and utilizing color in both pixelated and solid forms, Bergesen filters the static of the everyday to reveal the unseen nature and spirit of these images. Life Member of the Art Students League of New York, with a MFA in Studio Art and a MA in Contemporary Art History and Criticism from SUNY, Purchase College, Jim was raised in the Netherlands, Belgium and Switzerland and loves to share his passion for the history and uses of art materials in his role as an Educational Advisor for artist color company, Winsor & Newton, and consults with the international Artist Outreach Program of Liquitex.  His works have been acquired for several corporate and private collections and latest works may be viewed at he Pierogi Galleries' flat files in Williamsburg, Brooklyn.
Scott Bluedorn
Scott Bluedorn is an East Hampton-based multimedia artist, illustrator, teacher and curator who works between painting, drawing, printmaking, sculpture and design. He grew up on the east end of Long Island and is inspired by the natural environment and especially human interaction within it.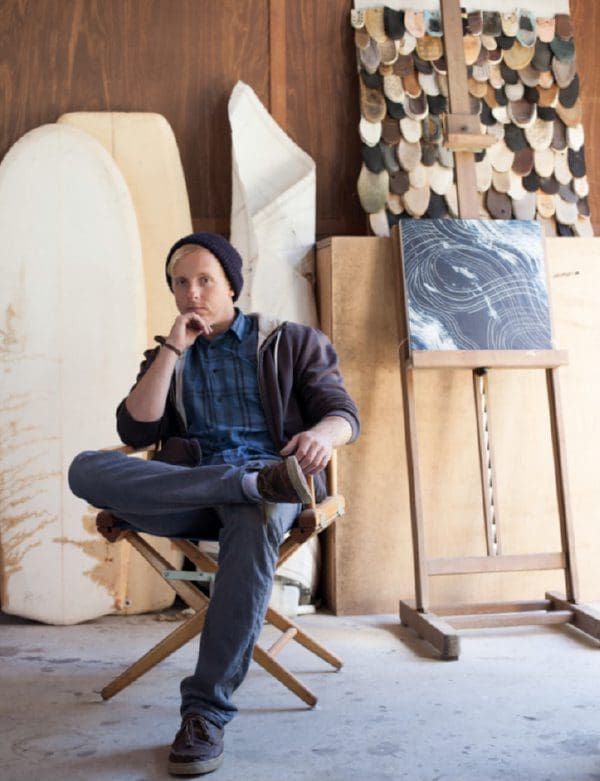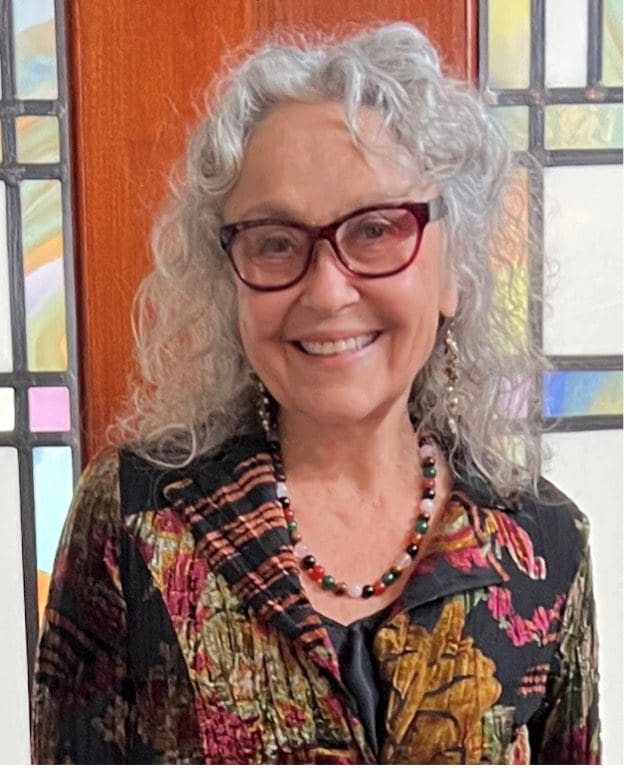 Rosalind Brenner
Rosalind Brenner is a glass artist, painter, and poet.  Her stained glass is in the homes of many collectors as well as in churches, synagogues, and offices throughout the tri-state area and beyond. Rosalind has many years of experience teaching stained glass in New York City, Great Neck, Great Barrington, and at the Art Barge. She continues to have commissions for new work as well as for restorations. Rosalind received her MFA at Sarah Lawrence College. She has a love of art and making art that began in childhood and to which she has dedicated her many years as a professional in the glass world as well as in painting and writing. Her new poetry book will be published by Los Angeles Press in June 2023.
Creating in various mediums is for Rosalind Brenner an artistic-spiritual betrothal. Just as it is for all people who want to give meaning to life, who love the challenge of working creatively or intimately with heart, hands, and head. Handling materials, learning, exploring, beauty, and mastery, be it pilot and plane, the athlete and her body, the mathematician's problem, dancer, and form.  Making art transcends the everyday and is transport into an inexplicable realm. It is that realm that she expresses in her work.
She is grateful for her wonderful mentors and supportive family and friends. And for her beautiful home in her favorite part of the world, Clearwater Beach, East Hampton.
Amanda Cappabianca
Amanda explores painting in spaces large and small. She's worked on several murals on the East End of Long Island, commercial and private. She gathers inspiration from traveling as well as in themes from home. She's lived in Albany, Utica and most recently Kauai, but now resides in the Hamptons. She is a Visual Arts teacher at East Hampton High School. She completed her undergraduate studies at the College of Saint Rose. She has traveled to Italy to explore Michelangelo's work first-hand and gave a final presentation on-site in the museum. Her painting style varies from multiple perspectives to abstract water reflections to foliage. As a teacher and a muralist, she has mastered a large quantity of subject matter and mediums, but her main focus currently is watercolor and collage.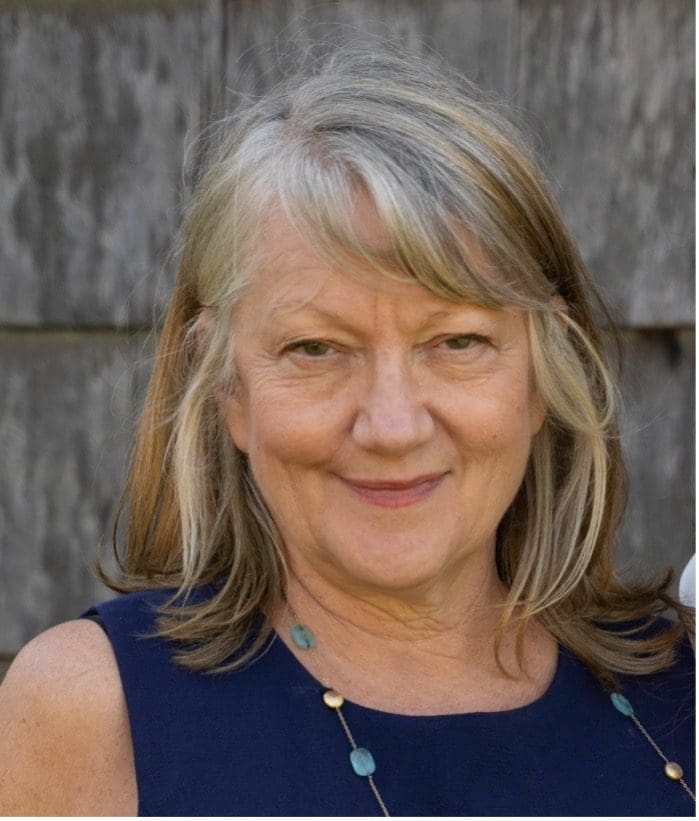 Jennifer Cross is an artist who lives full time in Springs. She earned her BFA degree from the University of Minnesota and later received her MFA degree in Painting from Pratt Institute. She is the recipient of a number of awards including a Ford Foundation Grant, a Jerome Foundation Grant, and a New York Foundation for the Arts Grant in Painting.
From 1985-1990, she was the Director of the non-profit East Hampton Center for Contemporary Art where she curated over 30 exhibitions. Her teaching career includes positions at the University of Minnesota, Suffolk Community College, and Long Island University, and the Ross School where she served as Dean of Visual Art from 1996-2021.
Jennifer began exhibiting her work in Soho and the East Village in the 1980s before relocating to East Hampton. Over the years, she has shown her work in numerous galleries and museums in New York and on the East End, including in group exhibitions at Tripoli Gallery, Ille Arts, and the Southampton Art Center, and in recent solo shows at MM Fine Arts in Southampton and Duck Creek Arts in East Hampton.
Quincy Egginton
Quincy Egginton is an artist, art educator, and an East End community member. She is passionate about teaching art to students of all ages and levels of experience. Lexington, MA was where Quincy grew up and the many beaches along the coast inspired her art and continues to do so on LI.
Quincy earned a BFA in Illustration at Syracuse University School of Visual and Performing Arts. After a few years working as an Art Director, Quincy returned to school to prepare herself to teach art. Teachers College, Columbia University was where Victor D'Amico taught and Quincy embraced the teaching philosophy there and now is pleased to be teaching her favorite watercolor medium at The Barge.  She earned a Masters in Education and then a Doctorate in Studio Art Education at Teachers College.
Quincy was an adjunct at College of New Rochelle before becoming full time at Mercy College. Later she became an Art teacher for the Bedford School District, Katonah-Lewisboro Schools and Chappaqua Schools.
She continued teaching art in numerous museums, libraries, art centers, and the Chinese School, HXNYC in Westchester. Quincy taught Drawing, Watercolor, and Printmaking to adults in Continuing Education programs in Chappaqua, Larchmont, and Scarsdale, NY.  She and her husband bought a house in Wainscott 45 years ago and are living here full time since 2021. Her teaching has continued at South Fork Natural History Museum and Project Most. Quincy has been an active participant in numerous artist associations exhibiting in NYC, Boston, Westchester and Hampton galleries.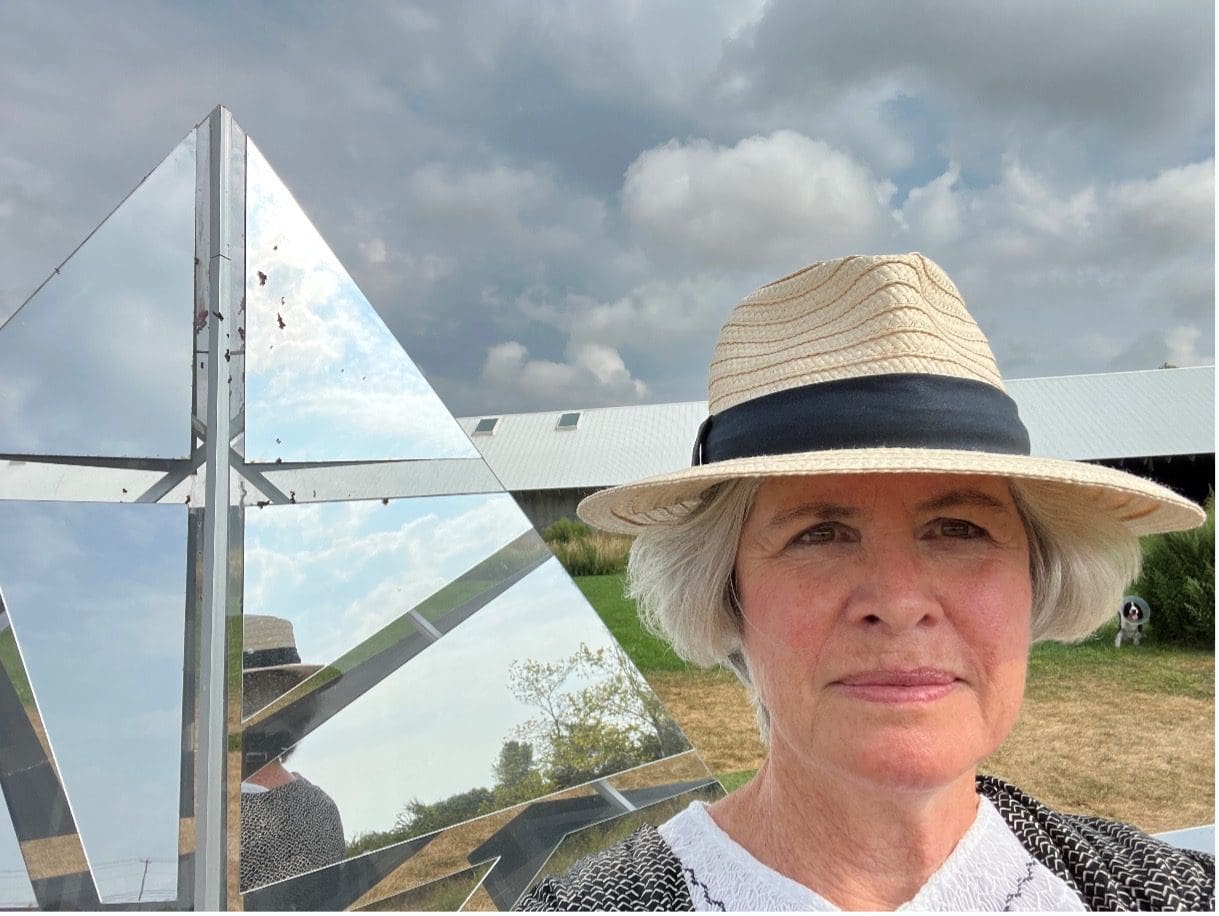 Patricia Feiwel
Grounded in an understanding of fabric construction, color and proportion, my work in collage and constructs grew out of a long career in textile design. My creative process is like solving a puzzle. Separately the elements seem unrelated, but together, they tell a story.  After earning a BFA in Painting and Sculpture at Carnegie Mellon University, I founded Patricia Feiwel – Handwoven, producing scarves and shawls sold at over 50 specialty stores across the country and featured in Tiffany's windows.  Later, as an award-winning Director of Design for home furnishing companies, I traveled in the U.S. and to textile mills in Europe and South America- collecting materials that caught my eye, inspired me, and that continue to find their way into my art.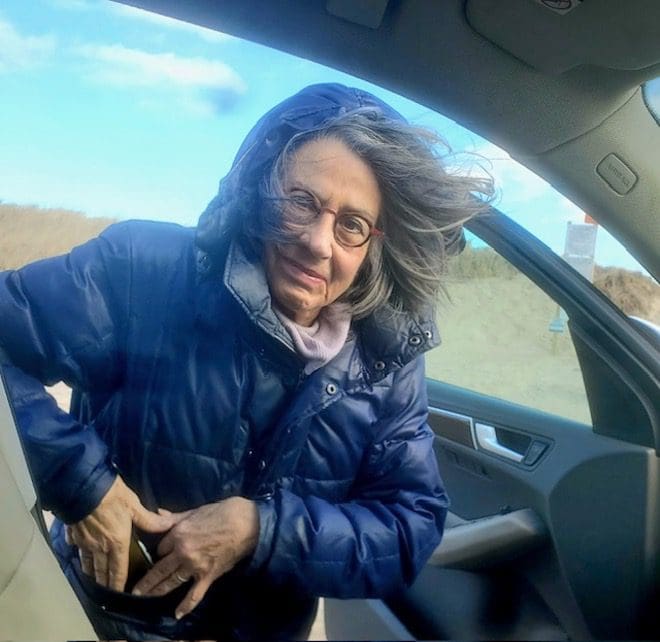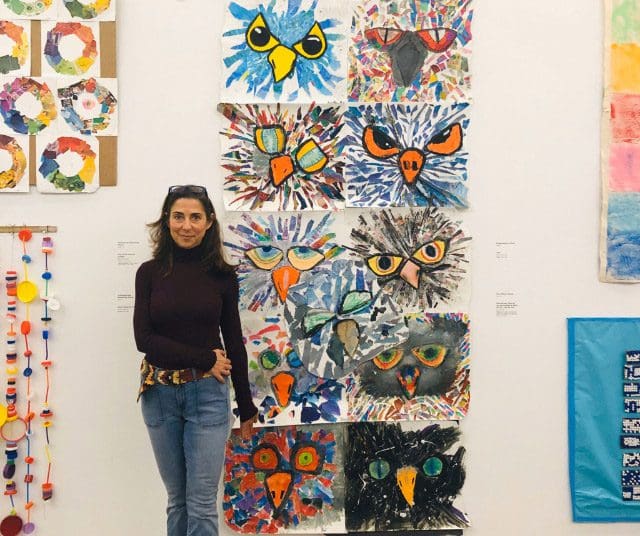 Robin Gianis
Robin explores the patterns in nature in ceramic arts. She did her undergraduate studies at Sarah Lawrence College, the University of Michigan in Florence, Italy, and later received her teaching degree from Long Island University. A native of Massachusetts, Robin has lived in East Hampton for over thirty years, and been the Visual Art teacher at the Bridgehampton School teaching kindergarten through twelfth grade for more than twenty years.
Kimberly Gonzalez
Trained in many disciplines, Kimberly Gonzalez is a freelance artist with a focus in painting, sculpture, and drawing mediums. Inspired by the natural world, much of her work encompasses surrealism, portraiture, and imaginative landscapes, primarily composed of organic materials. Born and raised in Suffolk County, Long Island, she graduated Summa Cum Laude from Long Island University (Post Campus) with a  B.F.A. in Art Education and Art History. She has taught locally, both privately and in public institutions. With a passion for travel and humanitarian service, she has devoted much time and practice to international educational service programs; including Circle K service trips to South America, and abroad programs in Europe. Inspired by the teachings and legacy of Victor and Mabel D'Amico, Kimberly currently dedicates herself to The Art Barge studios and classes. As a newly certified art educator, her aim is to promote a meaningful creative education experience for all students; encouraging them to find their artistic passions, and to engage them in the art-making process.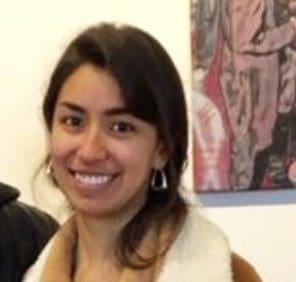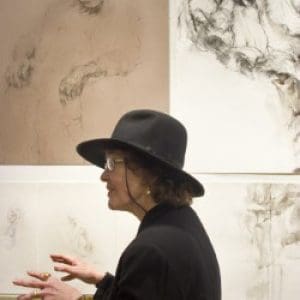 Sue Ferguson Gussow
Sue Gussow is a figurative painter working in a wide range of drawing and painting media. She is Professor Emerita of The Cooper Union School of Architecture where she continues to conduct the Advanced Drawing Seminar. She has taught, lectured or served as visiting critic at Harvard, Princeton, Yale, Columbia, Cornell, Bennington, Maryland Art Institute, Pratt Institute, RISD, Parsons School of Design, Tulane University, New York University, Alfred University, the Frick Collection, the Royal Academy of Art, School of Architecture in Copenhagen, Denmark, the Aarhus School of Architecture in Aarhus, Denmark and the EPFL. Ecole D'Architecture in Lausanne, Switzerland.
John Haubrich
John Haubrich is an abstract artist exploring the intersection of abstraction and realism. Having discovered a process of image transfer over 40 years ago, Haubrich has continued to use this process to create his work. Through image transfer and oil paint, Haubrich creates multi-layered paintings that express three-dimensionality on a two-dimensional surface. Haubrich has shown both locally, nationally, and internationally. Including Stricoff Fine Art, NYC, Ille Arts, Sara Nightingale Gallery, and LACDA Gallery in Los Angeles. He has worked for such artists as Jeff Koons and Mary Heilmann. Haubrich is completing his BFA degree at Fordham University, and recently opened his own art space called HaubrichArt. A gallery space that offers abstract and realistic work featuring artists identified with the East End.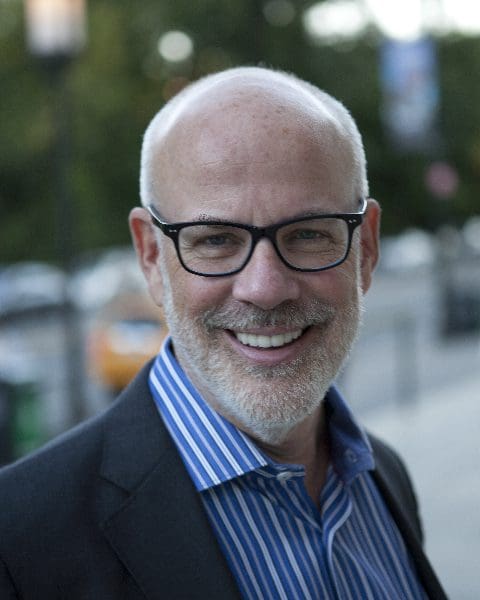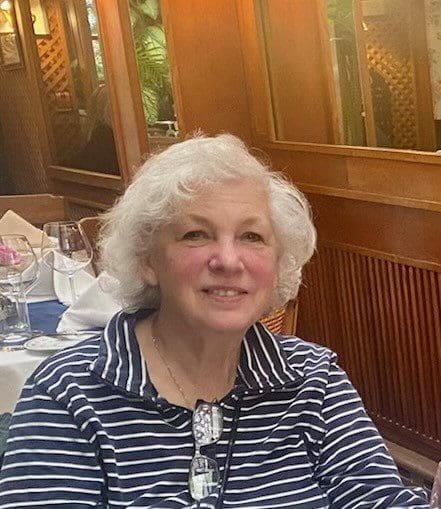 Teresa Lawler
Teresa Lawler writes in her artist statement: "As an artist and an educator, I've worked vigorously to gain knowledge of expertise in all mediums to develop and appreciate all modalities of art. I've also created watercolor paintings that appreciate nature and the aesthetic beauty that exists in our surroundings. In my current glass fusing artwork, my goal is a complete piece of art that begins with the sketch, watercolor painting, photograph or research, then continues with color, design and innovations of glass painting and fusing glass within a frame that captures and reflects an image. As a self-defined "craftsman of color and glass," I've explored that realm where desire meets imagination, and therefore discover those special moments when reality intermingles with fantasy. Painting with glass creates misty-toned color, grain, amorphous shapes, and transparency of medium, with continuous variations of light and texture.
Carmen Lund
Carmen Lund is a painter, art educator, transformational life coach and designer with a Master of Fine Arts in Painting.   Her paintings have been exhibited and collected in the United States, Asia, South America, and Europe.   She has been the recipient of several painting fellowships at the Virginia Center for the Creative Arts.  Her successful signature approach to teaching art enables her students to connect to their unique creativity regardless of any past art experience.  Her approach to teaching has been transformative for many of her students.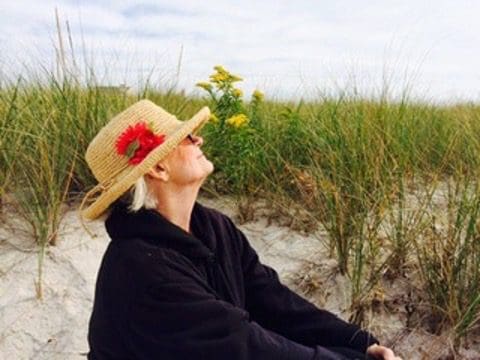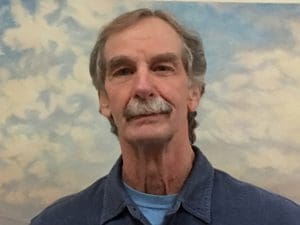 Bill Nagle
Bill Nagle was born on February 21,1948 in Mineola, New York. He Attended Hobart College from1966-1970 Received a BA in Sociology with minor in Studio Art. In 1970 Attended New York University where he received his Masters in Art Education with focus on studio painting. He became the Head of art department at Hampton Day School in Bridgehampton, New York from1971-1973 and 1986-2001. There, Nagle designed and implemented art curriculum and taught classes from pre-K through 12th. Nagle has been an Instructor at The Art Barge since 2003. He teaches adult classes in studio painting, collage and sculpture.
Kim Norris
Kimberly Newman Norris has been working as a teacher of fine arts for the past twenty years in Half Hollow Hills.  Chalk pastels are her favorite medium to work in and she loves them for their brilliant, rich, energizing color as well as the spontaneity that they can capture. Montauk has always been a special place for her to create in and continues to be her major source for inspiration. She has been teaching at The Art Barge since 2003. Kimberly lives in East Northport with her family.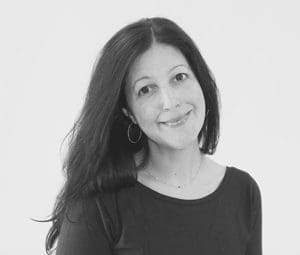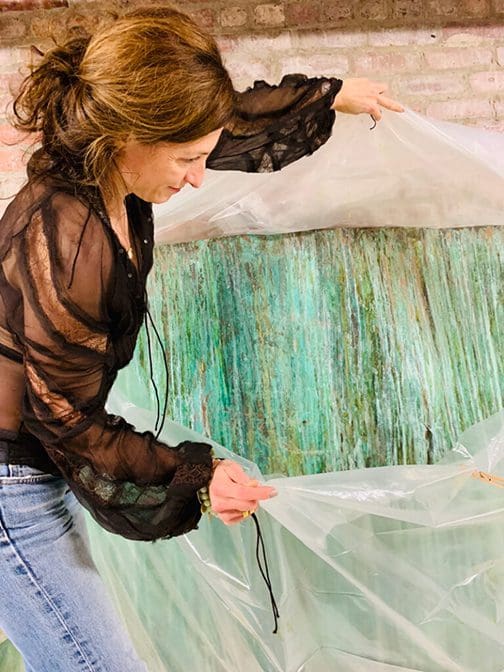 Amy Pilkington
Amy Pilkington is an award-winning maker, sculptor and metalsmith currently living in Beacon, New York. Pilkington's passion for making, discovery and invention has fueled her since childhood growing up in Australia. "I'm very curious and get inspired while exploring and collecting things. I'm deeply humbled by the creativity and ingenuity of nature. Each rock, animal or plant is a miracle to me; the way they evolved or formed. It's fascinating to me how the colors and patterns combine with such beauty, genius, and humor." Amy Pilkington spent her youth in Australia and moved to Connecticut with her family where she attended Greenwich Academy. She received her BS from Northwestern University in Chicago and her MA in Metals and Jewelry from Savannah College of Art and Design in Savannah, Georgia.
Bonnie Rychlak
Bonnie Rychlak is an artist and a curator. As a practicing artist, she has presented work in several solos and numerous group exhibitions in museums and private collections in the United States and Japan during the last four decades. Rychlak graduated with a Bachelor of Arts degree in 1973 from the University of California at Los Angeles and a Master of Fine Arts degree from the University of Massachusetts at Amherst in 1976. She has also received numerous grants and residencies, including Surnadal Billag A/S, Artist Residency in Norway; the Bogliasco Foundation, Italy; the American Academy in Rome; The Rockefeller Foundation, Bellagio Residency; and the National Endowment for the Arts in Sculpture.
In 2021 Rychlak and the sculptor Jeanne Silverthorne exhibited Down and Dirty at the University of Georgia, Athens, and at Duck Creek in East Hampton, New York.
Rychlak currently lives and works in East Hampton, New York, and SoHo, in New York City.
Idee Simon
Idee Simon has a BA in Fine Art from Mason Gross School of Art, Rutgers University, and an MA from Columbia University in Organizational Psychology.
As an undergrad, Idee studied painting and sculpture with Leon Golub and Mel Edwards. Over the years Idee has worked in many art forms, having always felt compelled to express herself through her hands. Her practice focuses generally on combining and experimenting with unusual materials. She believes in the experience of process and is inspired by what it can reveal.
Idee has 10 years of experience teaching adults in a corporate setting and has spent the last 10 years studying the art of jewelry making, most recently with Susan Barth and Michelle Berman among others at the 92nd Street YMCA, Brooklyn Metal Works, and the Fredricka Kulicke School of Jewelry.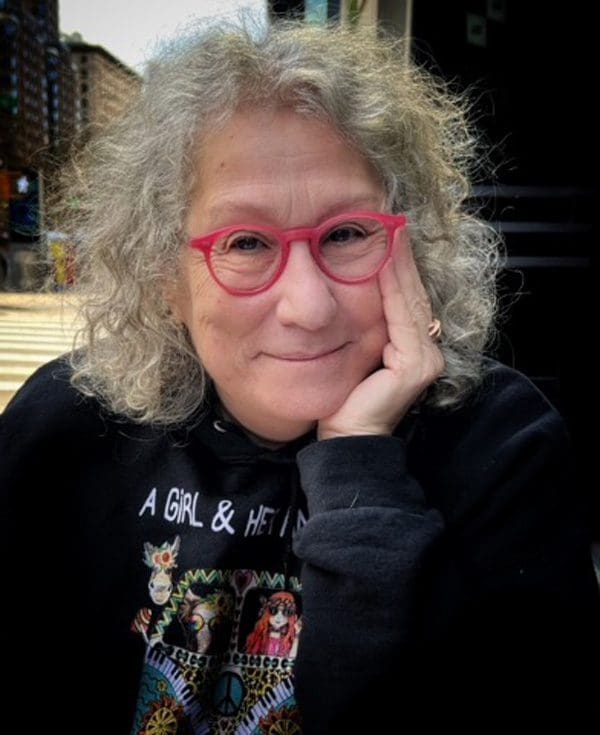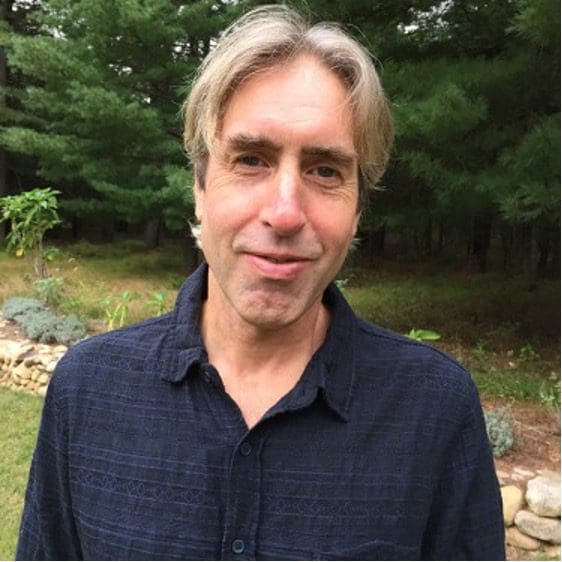 Aurelio Torres
Born in Montevideo, Uruguay, to a family of artists, Aurelio Torres was raised in New York City. His father, Horacio Torres, was an accomplished classically trained artist who died when Aurelio was a young teen in New York. His artistic training was in Barcelona, Spain, where he studied for several years with his uncle, Augusto Torres, another classically trained painter in the family and his father's eldest brother. Aurelio's grandfather, was the acclaimed Modernist, Joaquin Torres-Garcia.
Aurelio's work infuses the aesthetic principles of classicism within contemporary settings. His painting typically depicts scenes from nature or portraits, and his sculptures most often interpret the simple, clean lines of wooden ships.
From a young age, Aurelio has travelled extensively around the world. This has inspired his determination to create much of his work in natural, outdoor settings. His aesthetic sensibility, as evidenced in his work, is one of essential simplicity and natural, uncontrived beauty.
He currently works and resides in East Hampton, New York.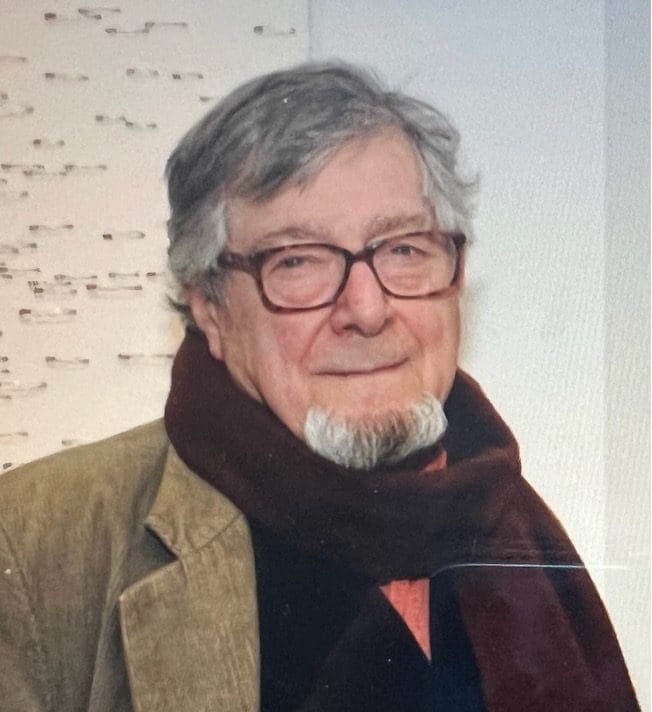 Burt Van Deusen
Burt Van Deusen is a full-time painter and printmaker who grew up in Miami, Florida and attended college at the University of Miami. He also attended the Philadelphia College of Art (BFA).  He has worked in television (Jackie Gleason Show, Gentle Ben, Flipper) and movies as a scenic artist.  He worked as a gallery director of the Gross-McCleaf Gallery in Pennsylvania, and for twenty-five years operated, maintained, and tended bar at his family- owned restaurant, the 1770 House, in East Hampton, New York. Burt has had three shows of his work in the Blue Mountain Gallery in NYC and has been included in many group shows and invitationals.  He is also a "boat wright" and for the past twelve years has led a team of volunteers in building featured fund-raising boats for the East End Classic Boat Society in Amagansett, New York.
Nadene Wright
Nadene loves to capture the repetition of life in her photography, encapsulate the sun's daily journey in her plein air paintings, and embrace the uniqueness of glass through her stained and fused glass creations.
Nadene has exhibited and sold her work from a variety of media, painting, glass, photography, printmaking, and collage.  Her work is currently located in private collections in, Maryland, NYC, New York state, Long Island, California, Canada, Massachusetts.
Nadene has been an art travel coordinator since 2007 with more than 260 travelers joining her on her world travels at this point.  In 2021 she was teacher of the year recipient in the school system where she has taught for the last 26 years.  She received a Master's in Art Education from Virginia Commonwealth University. Nadene has enjoyed coming to the Art Barge as a student for years (the original reason the Barge was established for art teachers to have a summer art getaway).  She is thrilled to now be part of the Art Barge as an instructor.