Motivational Learning Overview
Motivational learning is a humanistic approach within creative education with the goal of "stimulating imagination, directing observation[s], and encouraging original thinking…" (D'Amico, 1970). Mabel and Victor D'Amico established motivational learning as a philosophy and method to stimulate students to be sensitive to their environment. They used teaching tools such as photographs, slides, panels, literature, audio, and combinations of natural and man-made objects as motivations to enhance a student's understanding and practice within the aesthetic experience. Motivations were designed to focus on the elements and principles of art and design, communicating the aesthetic values of line, shape, color, etc. This approach to stimulating and inspiring students by arranging motivations within a learning environment was intended to prompt students to interpret and react to the motivations to enhance and challenge their creative art-making process.
The art teacher has to motivate children against [cliches], and probe the individual's creative power that lies beneath. This he does through motivation and constructive teaching. He challenges the child by awakening his visual, tactile, and kinesthetic senses. The art experience is not a passive response that lies on the surface, but a deep emotional and physical reaction to a stimulating environment. The art teacher is both a motivator and a catalyst.
Victor D'Amico, 1970
Victor D
Amico
As one of the most influential and prolific American art educators of the twentieth century, Victor D'Amico pioneered many innovative programs and approaches, including 'motivations', for museum and creative education that are widely used today. Beginning in 1925, as an art educator in New York settlement houses, he developed his own method of motivating and engaging learners through a student-centered approach to teaching.
Everything went smoothly, but an essential ingredient was missing. The children had no spirit, they seemed listless and bored. They weren't with it (the teaching) or with me (the teacher). Something rang a bell in my unconscious: my approach was wrong… My new approach was informal and friendly. I talked with the children, asking them what they liked, what they wanted to become, what they dreamed about in both day and night dreams, what they noticed on the way to school… I conjured up the principle that art is functional if it satisfies the spirit or the aesthetic interest… I acquired some basic educational concepts: stimulate the child to explore his own idea once he has been motivated by a theme or his environment. The art experience should be a problem-solving situation with the end product an individual result.
Victor D'Amico, 1970
Mabel D
Amico
Mabel exemplified using motivations as a tool within her practice as an artist and as an educator. She actively engaged and was 'motivated' by her environment, both intrinsically and extrinsically. She encouraged others to explore the world around them and within them. The environment, as her motivation, led her to experiment with materials, and she developed her own motivational environment within her home and studio. The following quote is from one of Mabel's artist statements and describes the intention of her work as motivated by her environment.
The sources of my work are the surrounding area, the beach, the water…the sky, the sand patterns, rusted iron and bones, also weathered wood. The works in ecology are a protest against the thoughtless or deliberate destruction of nature…Birds slowly dying from oil spoils, people trampling on bird[s'] nests and eggs, the stoning of gulls and terns, hunting for the sake of killing. The constructions with mirrors create many planes and dimensions which also include observer[s]. The sculptures of polyester shapes [in] the fractures[,] the changes of environment and [sunlight] become part of the piece.
Mabel D'Amico, 1960's
Motivations in Practice
The following images offer examples of motivations found within the D'Amico archives.
STILL-LIFE MOTIVATIONS
Create or enhance a learning environment with still-life objects to stimulate the art-making and creative process.
What do you have around and within your environment that stimulates you creatively?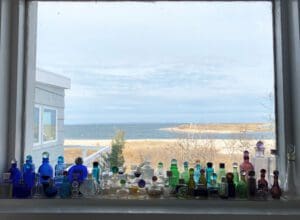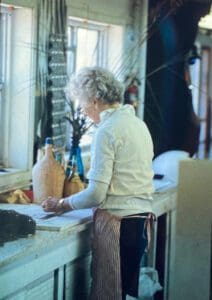 MOTIVATIONAL TEACHING PANEL
This teaching panel served as literary stimulation for artists and students with creative blocks to prompt them within the studio.
What would you write or use for yourself to help with creative blocks?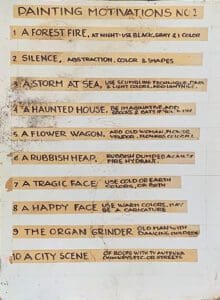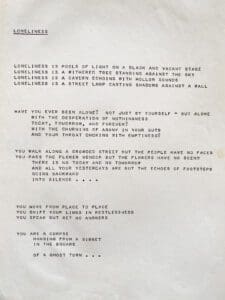 LITERATURE 
Literary motivations were applied to help build connections between visual representations of the text and what can be created inspired by the text.
What works of literature inspire you? What emotions do they evoke? How can that translate into something visual?
AUDIO
Music, sounds from nature, sounds from objects, and other audio sources are motivations that can encourage students to envision sounds, and make connections between the sonic and visual expressions.
How does it affect your emotion to visualize a sound? What movement can you equate to the sound? How is that unique to you? How does the visual representation relate to the sound?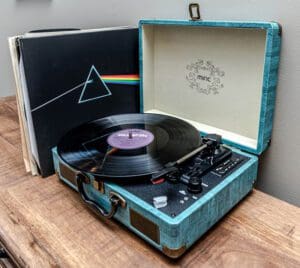 NATURAL OBJECTS
Natural objects as motivations encourage us to become more sensitive to the world around us, to direct observations, and become aware of the aesthetic values within our environments.
What do you notice about the objects around you? What elements and principles of art and design exist in that object?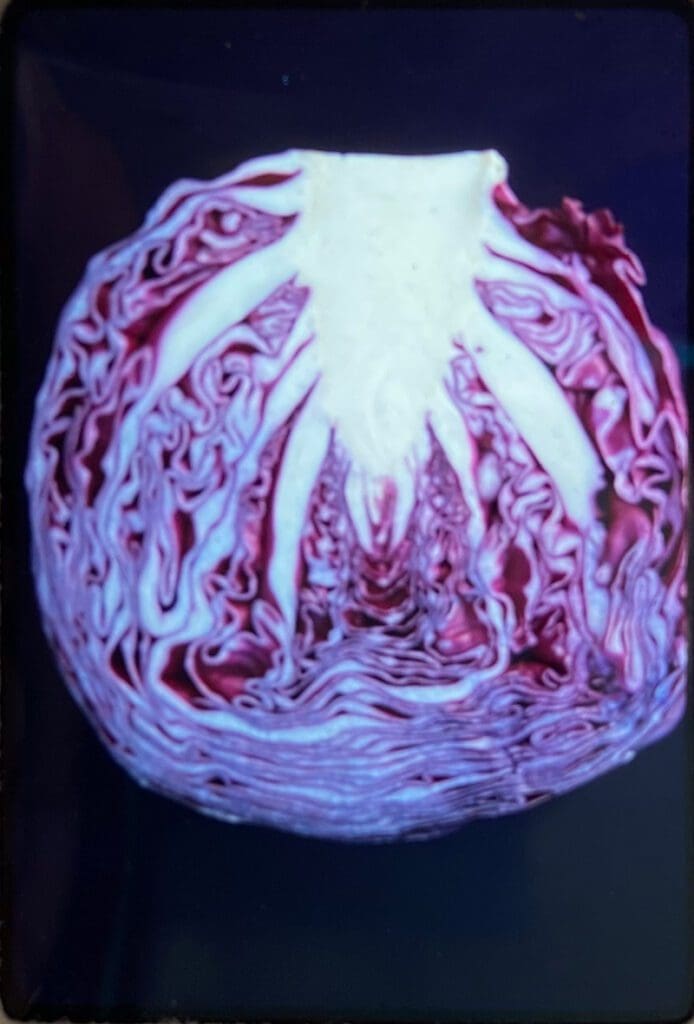 MOTIVATION THROUGH IMAGERY
Motivation through imagery allows us to abstract the image, focus on a single element of the composition and/or react to the emotion of the imagery. Through modern photographic technology we can alter the image to create possibilities to more deeply investigate the nature of the subject matter.
What images do you have or know about that motivate you? In addition to images, what videos motivate you? What happens to an interpretation of an image when you change the composition?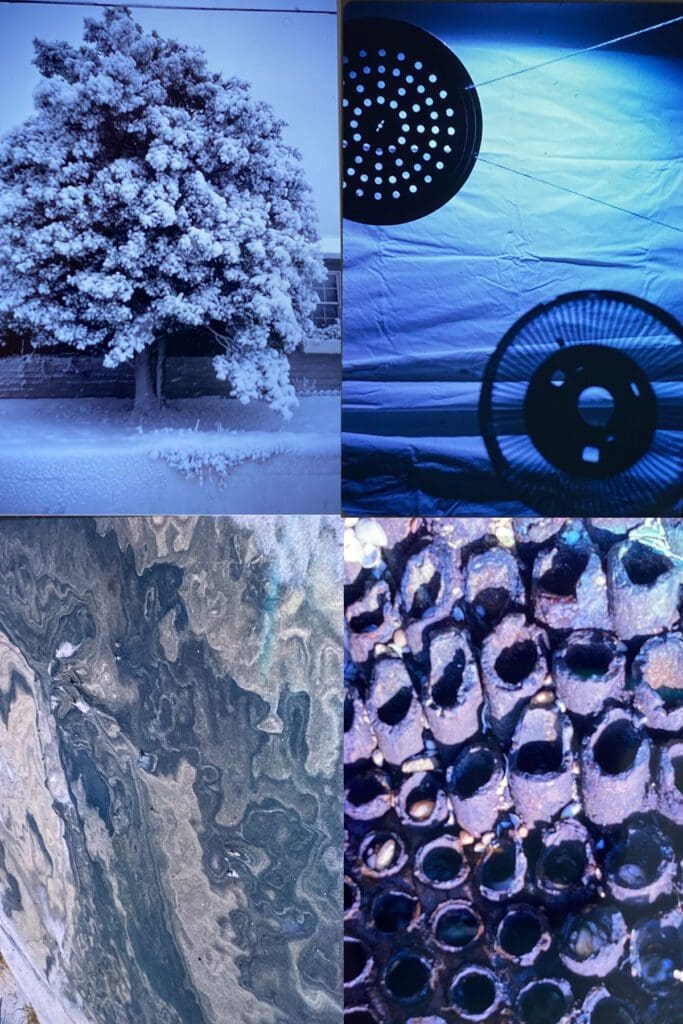 All activities are motivated. The urge to act arises from some impulse the child receives from the outside. If the teacher does not motivate him, the child receives his motivation from some other source… Sound motivation is based on the knowledge of child growth and behavior, on the aesthetic elements and on the various processes and media involved in the creative experience. Expert motivation leads toward new directions, toward more complex expressions, and toward greater sensitivity to art forms and their uses. Enthusiasm and an interest in the uniqueness of personal expression is a characteristic which the prospective teacher must acquire and which the experienced teacher continually exercises and perfects through the years. Stimulating imagination, directing observation[s], and encouraging original thinking and action are all part of the process of guidance.
Victor D'Amico, 1960
SLIDES
'Motivational' slides and slide projector used by Mabel and Victor D
Amico, designed to focus on aesthetic values and to prompt students to create their own and reflect on how they were inspired by these slides.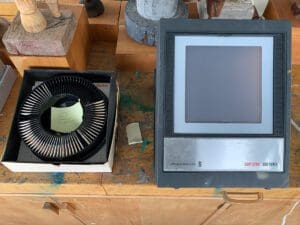 Motivation Matters
The D'Amico Institute of Art is proud to announce an interactive initiative that invites all people to engage in motivational learning.
Beginning in 2023, the Art Barge will post motivations, twice a month, via Instagram for viewers to observe and respond to. Motivation Matters posts will offer a motivational prompt and invite everyone to create a work of art.

We encourage all viewers to post their 'Motivation Matters' responses to their Instagram accounts and tag us @damico_institute.art and include hashtags #motivationmatters #theartbarge